Welcome to a light and pure look villa in La Reserva, inspired by the vibrant mediterranean nature that surrounds us and designed to meet all your hopes and dreams for life. With excellent craftsmanship, durable materials and tailor-made design.
A masterpiece by Manuel Ruiz Moriche, the architect who has won the hearts of international clients.
Villa Panoramah has the best panoramic views of Sotogrande, Gibraltar, Africa and the Mediterranean Sea.
A villa designed to be enjoyed at any time of the year.
With natural materials of the highest standard, modern sophistication makes its appearance in every corner of the Villa.
Living in a luxurious villa
With an area of 1.400 SQM which is expandable it is the only property available with a view in La Reserva de Sotogrande.
The landscaping together with the views is a very important element of the villa.
The living landscape interacts dynamically with the structures in the garden, nature leads the way, suggesting movement and growth, and constantly redesigning the constantly redesigning the exterior space as new plants appear.
The native species of southern Andalusia are the perfect way to let nature express itself. Olive trees, cypress, cork oak, lavender, rosemary and mastic all help this happen.
Sustainability, design, quality, nature, light and views come together to create an experience at the highest level.
Villa Panoramah adapts to your family's way of life, paying attention to the comfort and quality of your lives. In the local natural environment, natural light is intense but softly covered by the surrounding nature.
The garden built to be sustainable
Heirs to the powerful landscape that surrounds us, the selection of native species is essential for our gardens and courtyards.
Landscaping is also of fundamental importance from the point of view of sustainability.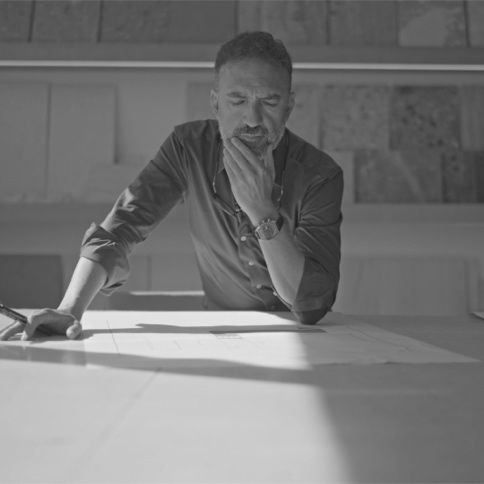 "Projects where nature, spaces, natural light and a personal lifestyle all connect to create sustainable homes – this is our commitment".