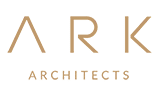 Nestling in the hills of Benahavis, at the foot of the Serranía de Ronda, La Zagaleta was established in 1991 and developed on a former hunting reserve spanning 900 hectares. It is surrounded by lush vegetation, natural waterfalls, meandering streams and rolling hills that form a spectacular mountainous landscape, home to some of the most luxurious properties in Europe.
Residents of La Zagaleta enjoy unparalleled anonymity and privacy, thanks not only to its secluded location but also its status as one of the most secure gated communities in Spain, featuring private and strictly-controlled access. This exclusive enclave has become an emblem of the upscale Marbella luxury lifestyle.
Today, this refined residential estate seamlessly combines independence, privacy, and serenity with a captivating backdrop, luxurious amenities, and services that set new standards.
Residents have exclusive access to a network of 50 kilometers of internal roads weaving through its valleys, as well as a wide array of leisure and sports facilities, including two golf courses, two clubhouses, an equestrian center, a tennis club and a dedicated concierge service. And that's not all, a helipad is available for private arrivals.
La Zagaleta is much more than a home; it is a whole way of life.
WHERE IS LA ZAGALETA?
La Zagaleta's proximity to Puerto Banus, a short drive away, or Marbella, a mere 22 minutes away by car, enables residents to take full advantage of the huge variety of leisure and luxury services on the Golden Mile. In addition, La Zagaleta boasts excellent connections, with easy access by road via the AP7 and the N-340 / A7, and a short distance from Malaga Costa del Sol Airport.
Marbella centre is a 20km drive from the south entrance.
Puerto Banus is 12km away.
San Pedro de Alcantara can be reached in under 10 minutes by car.
Benahavis town is 14km away.
The nearby town of Estepona is less than 30 minutes away by car.
For those arriving at Malaga AGP airport from abroad, La Zagaleta is a mere 45-minute drive along the the AP-7 motorway. Alternatively, if you are flying in to Gibraltar, the comfortable journey along the main coast road will take you no more than about an hour.
La Zagaleta is also serviced by a private helipad for those who prefer to fly in or out by helicopter. Flight times are about 15 minutes to Malaga Airport, 10 minutes to Ronda, 40 minutes to the magical city of Seville and 45 minutes to the stunning Sierra Nevada.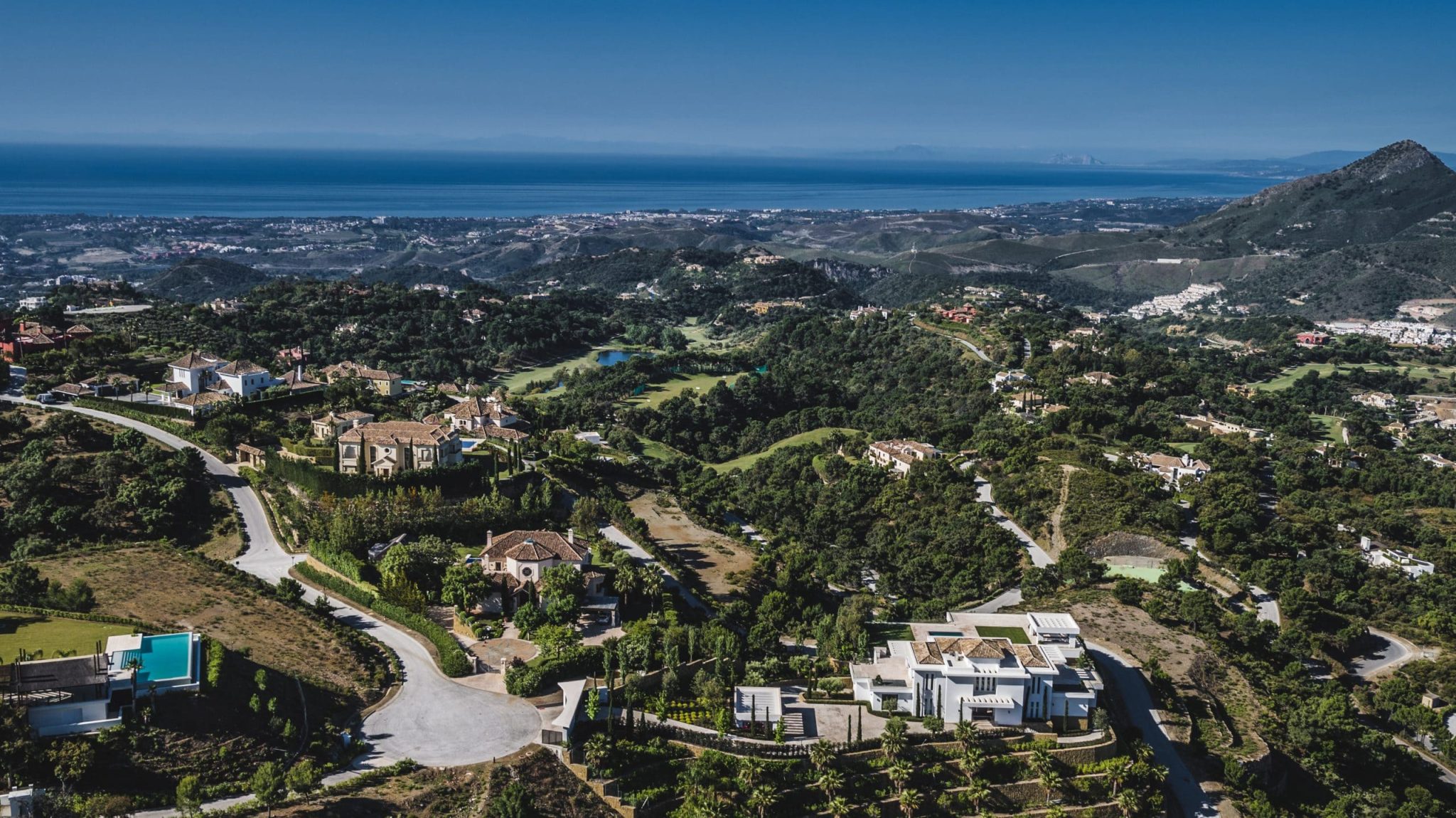 HOW BIG IS LA ZAGALETA?
La Zagaleta was established within a former hunting estate spanning 900 hectares (2,223 acres) of delightful valleys, wooded hills and pure Andalusian nature.
HOW MANY HOUSES ARE IN LA ZAGALETA?
La Zagaleta presently comprises 230 breath-taking homes set in expansive plots ranging from 3,000 m² to 10,000 m². This number of properties is open to increases in the future as La Zagaleta still has plenty of plots that are ideal for development.
However, it is envisaged that the number of villas will never exceed 420. What is more, plans are underway for the construction of a six-star luxury hotel with its own private entrance. As the hotel will be constructed in a different sector within La Zagaleta, the disruption to residents in existing plots and villas will be minimal.
HOW MANY SECTORS DOES LA ZAGALETA HAVE?
La Zagaleta has paid homage to Spanish painters and composers by naming its roads after them.
The development is divided into different sectors identified by letters from A to J. The most sought-after sector within La Zagaleta in terms of views, and that with the highest average property prices, is sector H, located at the highest peak of La Zagaleta and a short distance from security at the north entrance.
In sector H, the vast majority of properties are southwest facing and enjoy breath-taking views of Africa and Gibraltar.
DOES LA ZAGALETA HAVE SEA VIEWS?
No matter where you are, the views from La Zagaleta are stunning and unforgettable thanks to its setting 450 metres above sea level.
The views span over the idyllic Andalusian mountain landscape with its undulating green carpet of golf courses, towards the scenic coastline of Southern Spain, the Mediterranean Sea shimmering in the sun, the African coast with the Rif Mountains, and both Pillars of Hercules that flank the entrance to Gibraltar.
Although high up in the mountains, most properties within La Zagaleta are blessed with the kind of sea views that dreams are made of.
UNIQUE SERVICES IN LA ZAGALETA
Privacy, security and exclusivity in the true sense of the word are the hallmarks of Europe´s finest resort, where the homes are surrounded by the natural beauty provided by lush valleys, wooded groves and mountain streams.
Residents can bask in the views of the Mediterranean Sea and two verdant golf courses, with the amenities of the elegant clubhouses and the equestrian centre on your doorstep, and those of Marbella just ten minutes away. This is the singular quality of life that only La Zagaleta has to offer.
OLD COURSE CLUBHOUSE
The exclusive La Zagaleta social centre is the ideal place for residents to taste avant-garde cuisine in the exquisite restaurant or savour a glass of wine at the pub.
Furthermore, La Zagaleta has several impeccable interior and exterior spaces to hold business meetings and social gatherings, as well as events such as gala dinners, weddings, thematic exhibitions, concerts, etc.
The team of professionals dedicated to organising this type of event will put their vast experience and creativity at your disposal to guarantee that your event is an overwhelming success.
Everything is prepared with great attention to detail, from welcoming guests to layout and decoration of the spaces. Renowned stylists and decorators at La Zagaleta will take care of every aspect.
In addition, La Zagaleta has its own catering service, in which prestigious chefs design exquisite menus featuring the area's finest delicacies, not to mention popular international dishes, if the event so requires.
Regarding the sports and health options that La Zagaleta offers, residents are spoilt for choice with the range of top-quality professional sports services provided, including a large outdoor pool to private golf courses and horse riding.
PRIVATE GOLF COURSES
La Zagaleta is home to two private golf courses: the Old Golf Course and the New Golf Course. Even the smallest details are designed to offer a unique experience and challenge players, but the courses are very different from each other due to the characteristics of their layout, requiring players to adjust their style of play.
The Old Golf Course was designed in 1991 by Brand Benz and redesigned in 2016 by Marc Westenborg. It has a total of 18 holes in the midst of a haven of peace, surrounded by nature.
As for the New Golf Course, you will be able to enjoy a 36-hole uninterrupted playing experience.
LA ZAGALETA TENNIS CLUB
A professional club where you can practise tennis and paddle tennis in an unbeatable location.
The Tennis Club offers both a hard and a clay court, as well as a paddle tennis court where you can take advantage of personalised training and coaching from top professionals, while enjoying your favourite sport in a totally private club exclusively for owners, family and friends.
LA ZAGALETA RIDING CLUB
A first-class equestrian centre that offers its residents competition facilities equipped with a jumping and training area, twenty stables, six paddocks, and much more. The pure-bred horses and ponies at La Zagaleta equestrian centre receive the highest levels of care.
La Zagaleta Riding Club also has qualified professionals who offer horse riding lessons to both adults and children at different levels, both for leisure and for competition.
In addition, residents can enjoy countless horseback rides through an incredible landscape of forests, rivers and waterfalls, while observing a wide variety of birds and other wildlife, as well as taking in the best views of the golf courses and mountain ranges on the coast.
Its lush and undulating grounds surrounded by pine trees are ideal for wandering around on foot and living a unique sensory experience. How about an adventure hiking along some of the paths that wind through 900 hectares of land, or practising less sedate mountain sports such as cycling or motor racing?
HELIPAD
La Zagaleta offers residents a private helipad that they can use whenever they wish. This exclusive amenity gives residents the option of getting to Málaga international airport in 15 minutes, whether this be for business or pleasure, thereby avoiding traffic and providing maximum flexibility for their journeys.
It is a great option for residents seeking comfort and to maximize their time, all in line with the philosophy of the Europe's most exclusive resort.
SCHOOLS
There are no schools within La Zagaleta development itself, but the surrounding area is home to some of the top-rated educational institutions on the Costa del Sol, renowned for their academic reputation.
One of the most prestigious schools in the area in the Aloha International College, offering International Baccalaureate programmes.
Another option is the Laude San Pedro International College in Marbella, based on the British education system and preparing students for the International Baccalaureate.
Another prestigious option is Swans International School, offering bilingual education from the first day to the last.
Finally, the British School of Marbella follows the British system with all age groups.
All of the schools mentioned above not only offer top-level education, but also a wide range of extracurricular activities including outdoor sports, art and music, ensuring that the children and teenagers receive a balanced, well-rounded education.
SECURITY
Security at La Zagaleta is of the utmost importance and is managed with the highest professional standards.
This luxury resort boasts fully-controlled access and a trained security team (24 hours a day, 7 days a week) at the entrance and the exit. This control facilitates access for residents, visitors and authorized workers.
In addition, the security staff conduct frequent patrols around the development and they have the most advanced security technology, surveillance cameras and a bespoke alarm system to ensure that guests receive the protection they deserve.
VEGETATION
This prestigious residential development is surrounded by landscaped gardens, enhancing the fauna and scenery of the environment. The area benefits from the glorious Mediterranean climate, which helps the vegetation to flourish.
There is a predominance of native holm oak and blue oak trees that are perfectly adapted to the local climate. These trees help to combat the warm temperatures in the summer months and provide the enclave with natural riches.
Smaller species such as rosemary, thyme, lavender or heather play an important role in providing the area with splashes of colour and pleasant fragrances.
The gardens at La Zagaleta have been carefully designed to create a residential area that is in perfect harmony with the natural environment.
RESTAURANTS WITHIN THE COMMUNITY
Within the resort itself there are two renowned restaurants, each with its own style.
The Restaurante Casa Club stands out thanks to its elegance and the exquisite way that the produce is treated. It has an extensive menu in which you can discover a wide variety of delicious local and international dishes.
In addition, another option is Arbonauta, featuring sustainable cuisine. The raw materials are treated with innovative culinary techniques, offering diners a unique experience.
La Zagaleta also has rooms that can be reserved for private celebrations, events or an intimate dinner.
MICHELIN STAR RESTAURANTS NEARBY
Within just a few kilometres, those with the most demanding palate can savour fine Spanish cuisine that has been awarded Michelin stars.
First, not to be missed, is Skina, located in the old town of Marbella. It is the proud holder of two Michelin stars, and combines local cuisine with an avant-garde touch.
The Dani García Group, owned by the award-winning chef, embraces a variety of unique experiences in each of its restaurants. Offering a touch of France, Babette oozes style and class. Bibo is a sophisticated and elegant option, but with an informal ambience thanks to its Andalusian cuisine.
Also belonging to the Dani García group is Kemuri, a Japanese restaurant that not only serves Japan's most traditional cuisine, but also embraces its customs and sensations. An option for meat-lovers among the restaurants of the same chef is Leña, where meat takes centre stage.
Messina, awarded one Michelin star, aims to provide harmony and clarity in every bite, always based on its carefully-selected local cuisine.
These are just a few of the top dining options on offer just a short distance from La Zagaleta.
PERSONALISED RESIDENT SERVICES
La Zagaleta offers its residents all kinds of services in order to satisfy all their needs, which is why you can request bespoke services, such as helicopter transfers from the private heliport located in the resort or private transfers by yacht, car, etc.
Personal shopper services are also available if you need some advice or would like to purchase jewellery, decoration, etc. in top brand boutiques.
There are also services within the properties, such as care and maintenance of gardens, swimming pools, laundry and cleaning service, or the safe custody of keys.
La Zagaleta is carefully designed to provide its guests with a unique quality of life, in one of the most exclusive enclaves on the Costa del Sol.
Our collection of villas in Zagaleta offers the ultimate in luxury living, with each property designed to the highest specifications and finished to the most exacting standards.
From contemporary, cutting-edge designs to more traditional, timeless styles, we have something to suit every taste.
This property adapts to the way your family live, with the accent on the comfort and quality of life.
In the local natural environment, the intense natural light is tempered by the surrounding nature.