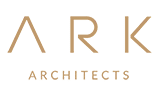 WHAT IS NUEVA ANDALUCIA?
Nueva Andalucía, also known as Golf Valley, is one of the five districts in the town of Marbella. It is one of the largest and most renowned residential areas on the Costa del Sol. 
Located in close vicinity to the Golden Mile and bordering the famous Puerto Banús, it has a style of its own. Nueva Andalucía is a verdant paradise, sparsely populated with buildings, and with wide, tree-line boulevards forming a safe and peaceful community.
It exudes glamour while remaining discrete and providing peace and quiet.
HOW BIG IS NUEVA ANDALUCIA?
Nueva Andalucía stretches between valleys and mountains over an approximate area of 10 km2. It has a population of 17, 727 inhabitants, who take full advantage of this exclusive enclave between Marbella and San Pedro de Alcántara.
WHERE IS NUEVA ANDALUCIA LOCATED?
The district is located in the westernmost point of the town of Marbella in the hills above Puerto Banus, ending at the AP-7 motorway. To the west, it is separated from the district of San Pedro de Alcántara by the famous Guadaíra river, while to the north it borders with Benahavis and Istan, with the La Concepción reservoir. To the east it reaches the Verde river and the West Marbella district, while to the south are the beaches of the Mediterranean Sea.
Nueva Andalucía is just a few minutes from Puerto Banus by car or on foot, 650m. 

Marbella town centre is 7.4 km away.

San Pedro de Alcántara is a 4.7 km journey.

It is 13.6 km from Benahavis.

Estepona is 22.4 km away.

Sotogrande is 37 km by car.

The beaches of Puerto Banus are 1.5 km away.

El Corte Inglés department store in Puerto Banus is 1 km away.

La Cañada shopping centre is a 6 km drive.
WHICH PARTS OF NUEVA ANDALUCIA CAN YOU LIVE IN?
Homes in Nueva Andalucía range from villas overlooking the golf course to others with stunning views of the sea and mountains. To the west you can find the La Quinta residential development and the famous golf course.
You can find communities with 24-hour security and surveillance, boasting luxury villas where privacy and nature are a key part of the residents' lives.
ARK Architects has created numerous villas in Nueva Andalucía, the most recent being the masterpiece called Villa AINA by the renowned architect Manuel Ruíz Moriche. An unparalleled villa located in one of the most popular parts of the Costa del Sol, where architecture and exclusivity go hand in hand in a natural setting to create a home with unique spaces.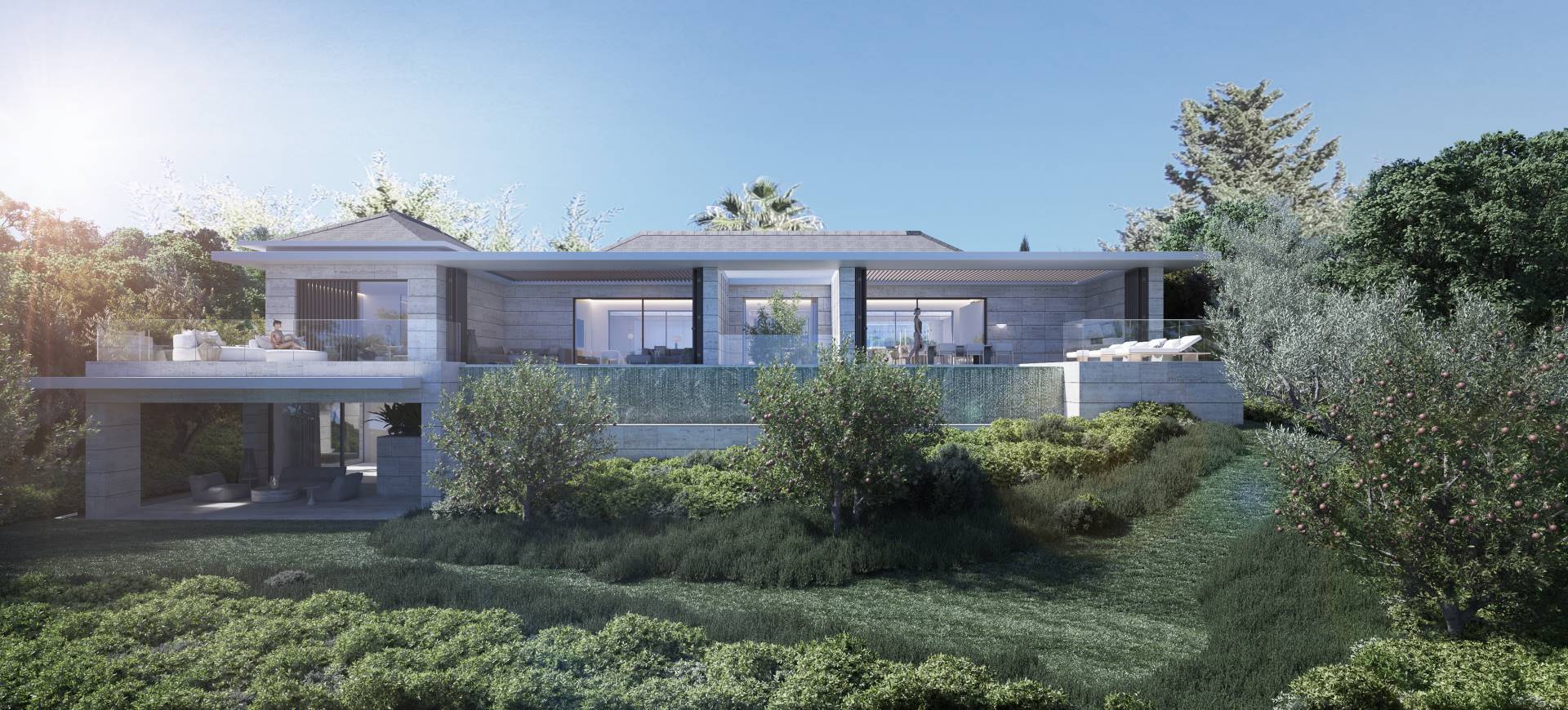 DOES NUEVA ANDALUCIA ENJOY SEA VIEWS?
Nueva Andalucía boasts a privileged location thanks to the stunning views of the sea, the mountains and the golf. Some of the properties have sea views, depending on their exact location.
ARE THERE GOLF COURSES IN NUEVA ANDALUCIA?
Nueva Andalucía is home to several golf courses offering social leisure areas, restaurants, academies, shops, terraces, etc. Aloha, Las Brisas, Los Naranjos and Magna Marbella are some of the golf clubs in the area for an enjoyable round.
If you would like more information about golf courses in Marbella, take a look at this article in our ARK Blog (check the link).
WHAT SPORTS CAN YOU DO IN NUEVA ANDALUCIA?
There is a wide variety of tennis and paddle tennis clubs, among which the following stand out:
The renowned Manolo Santana Racquets Club Tennis Padel & Fitness offers tennis courts with different surfaces: hard, clay and grass courts. What's more, this sports complex boasts a gym, swimming pools and a selection of sports classes.
Another important club in Nueva Andalucía is the Aloha Tennis Club, which has two hard tennis courts and one clay court. 
Tennis Brothers Marbella Club is one of the most renowned in the town. It was founded by the Frances brothers, Bernard and Frank, from the Brazilian and French tennis associations. They have over 30 years' experience as professional players on the ATP and the World Padel Tour. They train professional tennis players and top-ranked paddle tennis players.
El Real Club de Padel Marbella is one of the most exclusive paddle tennis clubs on the Costa del Sol. It boasts a multitude of tennis and paddle tennis courts. In addition, the club has one of the best gyms in the area, restaurants so you can have lunch without having to leave the site, massage areas, a hairdresser's, a car wash and an endless list of services for club members.
ARE THERE ANY SCHOOLS IN NUEVA ANDALUCIA?
New Andalucía is privileged to have Aloha International School in the area, a private school providing a British education with an outstanding reputation.
Thanks to Nueva Andalucía's unbeatable location, there is a selection of schools on hand on the Costa del Sol, such as Swans International Secondary School in Marbella, or Laude San Pedro International College in San Pedro de Alcantara.
IS THERE A HELIPORT IN NUEVA ANDALUCIA?
The heliport in Nueva Andalucía can be found close to the Manolo Santana Racquets Club.
WHAT IS THE POSTCODE OF NUEVA ANDALUCIA?
The New Andalucía postcode is 29660.
Marbella is a remarkable destination that attracts visitors from all over the world thanks to its stunning beaches, spectacular mountain views and luxury lifestyle. 
For those in search of a life of luxury, ARK Architects offers some of the most exquisite properties in the world, including magnificent villas for sale.